Wrap Rings, also called twist rings, are fun to make and VERY popular.
We will go through a small tutorial and in no time you will be cranking - out piles of these fun jewelry pieces.
***Note: if you're going to add a metal stamped design, do this before wrapping the ring.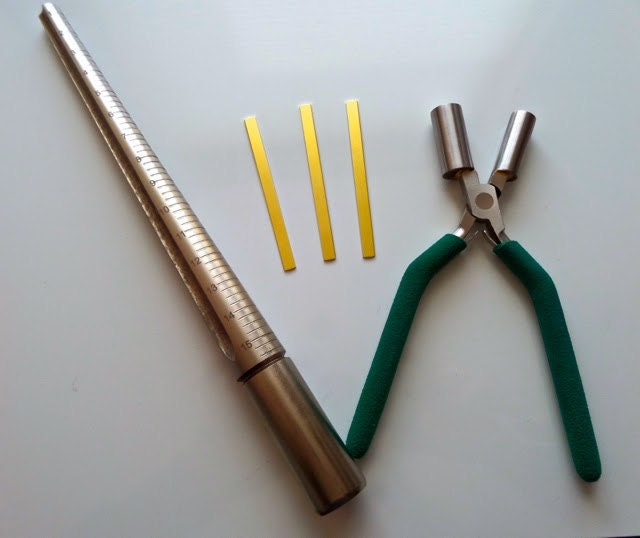 The Tools You Will Need                                                
1)  A Ring Mandrel
We do not currently carry this item, but you will find it in many Etsy shops or at Rio Grande Jewelry Supplies.
2)  A Wrap Ring Blank
Aluminum https://www.etsy.com/listing/522494372/10-wrap-blanks-14-x-3-14-gauge-1100-pure
Copper or Brass  https://www.etsy.com/listing/661988927/10-wrap-ring-blank-14-18g-polished-ring
3)  Wubbers Loop Bending Pliers
https://www.etsy.com/listing/190169649/backordered-wubbers-us-ring-size-1-and
https://www.etsy.com/listing/190170203/wubbers-us-ring-size-8-and-12-ring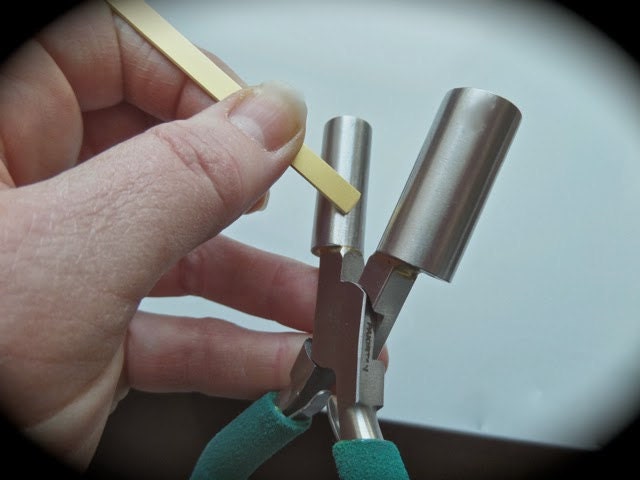 Start by placing the ring blank at an angle on the barrel of the pliers.
Pinch the very end of the ring blank.
Continue to hold the pliers closed and bend the ring blank around the barrel.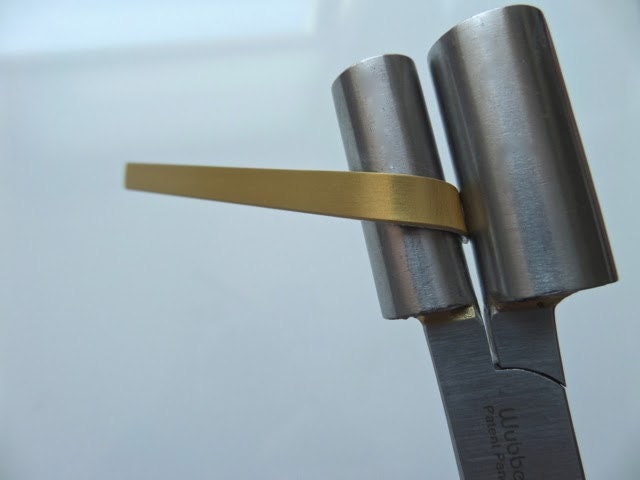 Flip the ring blank and bend the other end.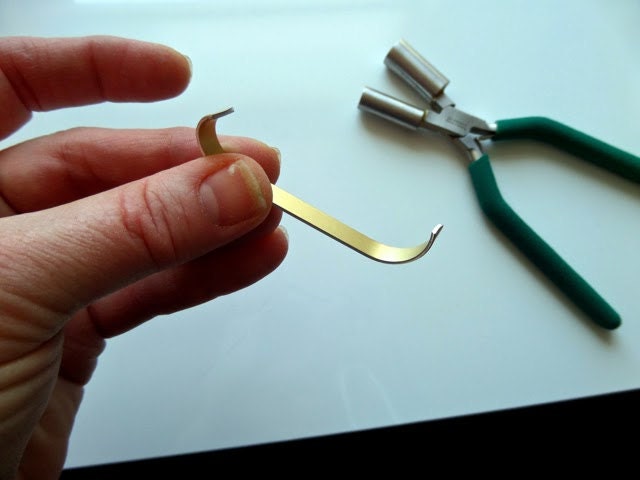 Place the ring blank back on the Wubbers with one end at an angle and continue wrapping until the entire blank is in a spiral shape.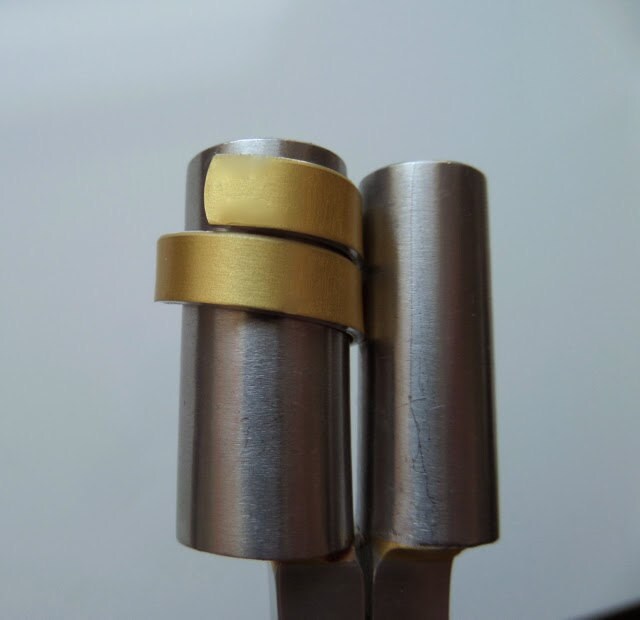 You may need to pinch the ends and pull the wrap in a little tighterat the ends to make sure the entire ring is in alignment.  
You don't want any ends sticking out. This could snag on clothing.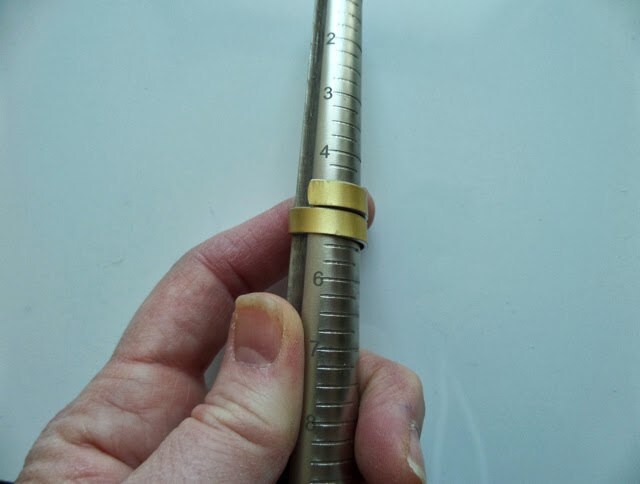 Place the wrapped ring blank on a mandrel.  
Check the size.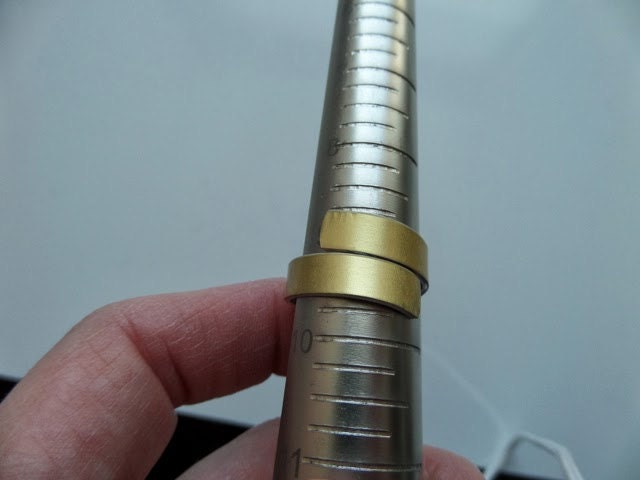 If the size is not large enough, then with some pressure, pull the blank down toward the larger sizes.  
The radius of the ring will begin to expand.  
You will need to go slightly past the size you want because the ring with spring back a bit when you take it off the mandrel.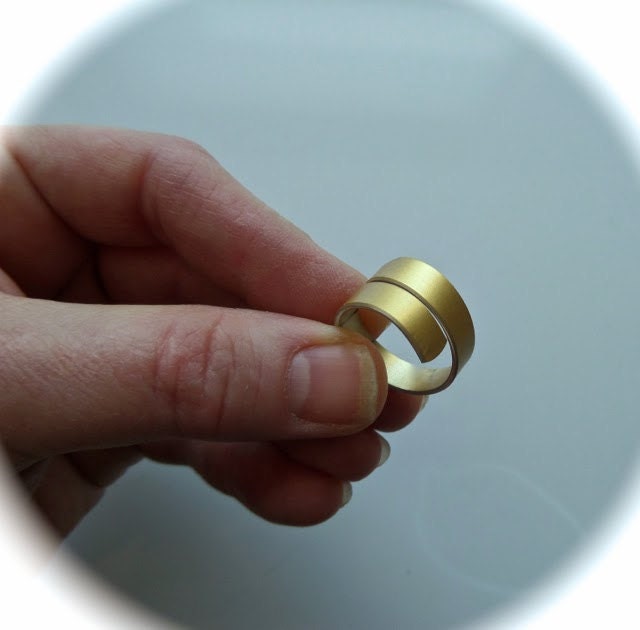 Voila!!!  
You just did it!  
You made your very own wrap ring!Beautiful!!!
This technique will also work well with thick wire with multiple wraps.
Feel free to contact me with any questions.  I'm always happy to help!!!Thanks again!  Enjoy creating!
Lizz